Dr. Paul Kalanithi, the author of this book , jumped from being a medical doctor to a patient after one meeting with an oncologist. His did not see himself as a doctor from the get-go. He studied English literature. He liked to think about the meaning of life and existentialism. He later saw himself practicing medicine as his calling. And, he did it. He even became the best of the best, a neurosurgeon.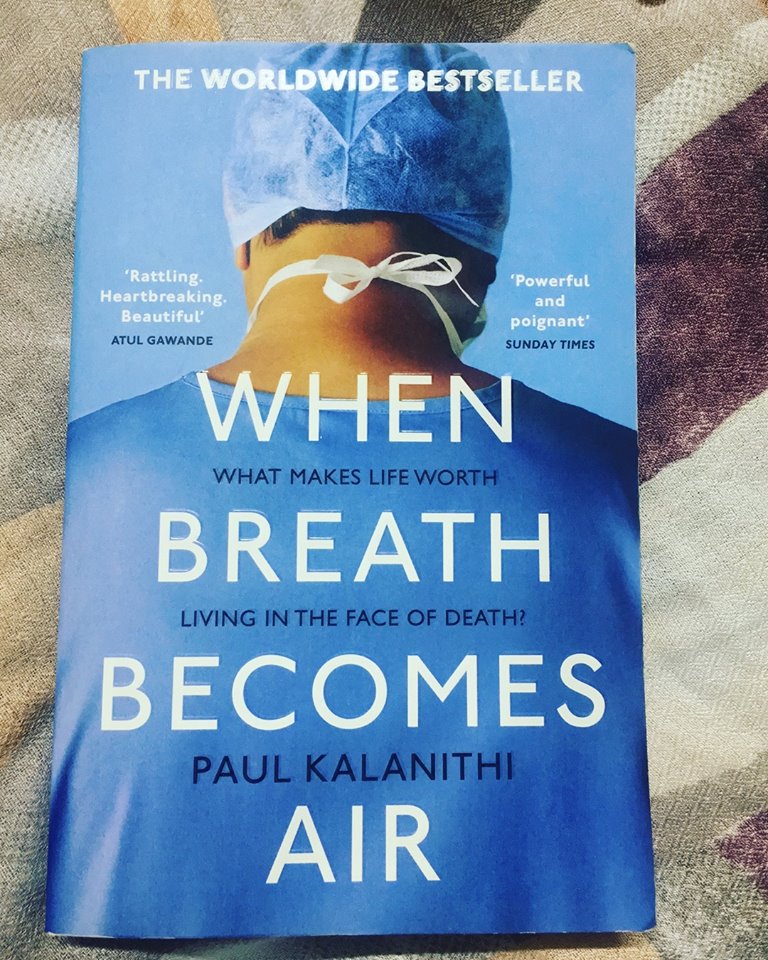 Years ago, I read randomly on Facebook a piece a neurosurgeon wrote regarding his lung cancer diagnosis. Little did I know, he died months after that piece was published. In such a random occasion years later, I found his memoir in a bookstore. This book is indeed more than a memoir.
Throughout Dr.Kalanithi medical career, he was put on spot to face a lot of deaths. With his background, he noticed that there is always a gap between passions (or ethos, in terms of philosophy) and scientific methodology. Simply claiming the world is based on ethos or religion will be absolutely absurd. On the other hand, simply resting the worldview on sciences, it almost equals to rest the empirical world without any meaning. To him, there is no system of thoughts or knowledge can contain the whole human experience in one. In other words, all of us only able to see part of the Truth. Everything. Everybody. That's why we need to approach one incident from multi-perspective, even in medicine. Treatment is never a sole medical decision, it should also be a communal, a collective agreement. Sadly, a lot of today's medicine practitioners have forgone. I do recommend this book to all medicine professionals or people who are working in palliative care.
Meaning of life varies. However, for sure it is unforgettable and rewarding for one.